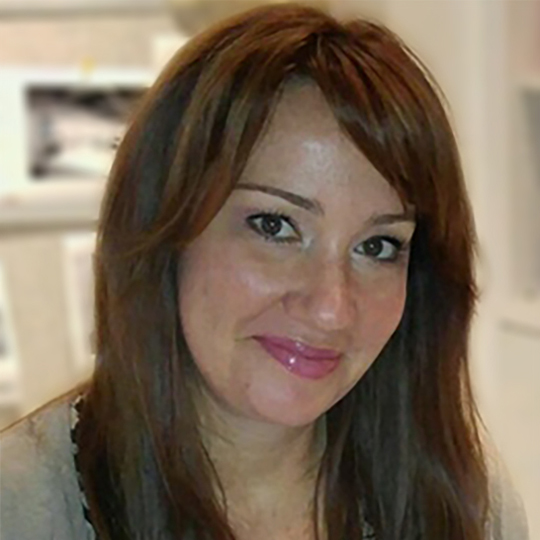 Age: 41
Birthplace: Lancaster County, Pennsylvania
Residence: Miami (Bayside)
Current position: Executive managing director and director of design, MKDA in Miami
Previous positions: Architect, Gensler; adjunct professor, Miami International University of Art & Design
Organizations/boards: Wynwood Design Review Committee, former committee co-chair with Commercial Real Estate Women
Education: Master's degree, interior design, Pratt Institute School of Art and Design; architect studies, Université de Sorbonne; bachelor's degree, University of Florida
Architecture is a family business for Amanda Hertzler, who's left her mark on many stylish building interiors in South Florida.
She's the executive managing director and director of design for MKDA's Miami office, which she established for the family-owned New York firm in 2013. It was one of the first architecture studios in the Wynwood neighborhood.
Hertzler works with her brother Brett Hertzler, a senior project manager in the Miami office.
Local MKDA projects include the Related Group future Coconut Grove headquarters, plus Haber Law's office, the Print House adaptive reuse office/retail building, and the upcoming Duos hotel – all in Wynwood.
What was your first job growing up? I was a cashier at a Publix in Stuart. I was born in Pennsylvania and moved down in seventh grade.
How did you become interested in architecture? It's kind of a family business. My dad is an engineer. My mom is a landscape architect. One of my brothers is a general contractor. My other brother is an architect. That's all I knew. I grew up with drafting tables and blueprints in my house.
How did you end up studying architecture in Paris? Around my junior year in college, I decided to take a step back and figure out what I needed to do. Let me really go and study architecture in a much more significant way – go touch it, feel it and experience it. That study-abroad program in Paris renewed my passion and interest for built environments. That got me out of graphic design and into creating three-dimensional environments that people can walk through and enjoy.
Who was your biggest career influence? Consistently, it's been my brother [Brett]. We've worked together creatively ever since we were kids and, most especially, while I was in college. I would call him and we would exchange ideas. I value his opinion and his approval. If I'm starting to question my direction or motivation, he's my backbone. There's no ego. There's no insecurity.
Why did you decide to move to Miami? I worked at Gensler in the D.C. office. I ran the Miami Marathon in 2008. Around Mile 24, I remember going across Key Biscayne and thinking, "I'm done with the cold weather. I'm moving down." When I crossed the finish line, I told my fiancé – now husband – "We're moving to Florida." We moved down here three months later.
How is working in Wynwood different from a typical downtown office? We are on the ground level and have a strong connection to the street and the people. I may not have the beautiful views like on Brickell, but we get to engage with the people and the energy of Wynwood. We do a ton of work in Wynwood because we are here. It's our home. It helps us understand the community and understand the area. Wynwood is always changing, and that is what's exciting.
What's the most challenging project you've worked on? The type of projects that are most challenging are adaptive reuse. With an empty lot, you have more freedom. In adaptive reuse projects with the constraints of existing buildings, how you transform that experience and environment in a significant way while maintaining a building creates its own challenges. The challenge forces you to become more creative and come up with problem-solving solutions.
Why did you decide to adopt four rescue dogs? My husband and I bought a house that had a big yard, and we said we are adults now, so we should get something [that] we should take care of. So we rescued a dog. Then two of my mom's dogs came to live with us. Our neighborhood is very dog-friendly. A lot of people drop their dogs off in the neighborhood. We picked up a dog because he was on the street. That's how we ended up with four, and four is enough right now.
What city is a must-visit for its architecture? One of my favorite cities in the world in Berlin. What I find really interesting is not just the architecture of the buildings themselves, but the dichotomy of old, historic buildings and new, modern skyscrapers, and the new street art experience. The old buildings are dirty and grungy and riddled with bullet holes, but the bottom 10 feet have beautiful graffiti and art and wall murals. That is why I gravitate toward Berlin and Wynwood. They are similar in a sense of the saturation of color and art on display as you walk around.
Source: South Florida Business Journal