Ushering in a new decade, 2020 has transformed almost every aspect of our lives and brought us into our 'new normal.' COVID-19 has forced us to consider new ways to create both safer and healthier workplaces while also keeping the collaborative and innovative elements intact. Hastening its pre-pandemic progress in support of remote work, smart technology, health and wellbeing, new workplace trends are expected to be more agile and human-centered than ever with an emphasis on making the office of the future the ultimate destination. Below are four trends that will be heavily utilized in the workplace of the future.
1) Lower Density
As a result of COVID-19, a lot of offices are beginning to rethink the previous high-density office model and shifting towards a floor plan that can accommodate social distancing and more personal space. Benching surfaces of at least six feet and workstations that have higher glass partitions and healthier spacing between clusters will become more common. Additionally, moving forward, dedicated spaces and smaller private rooms will increase over shared areas without adding to its footprint.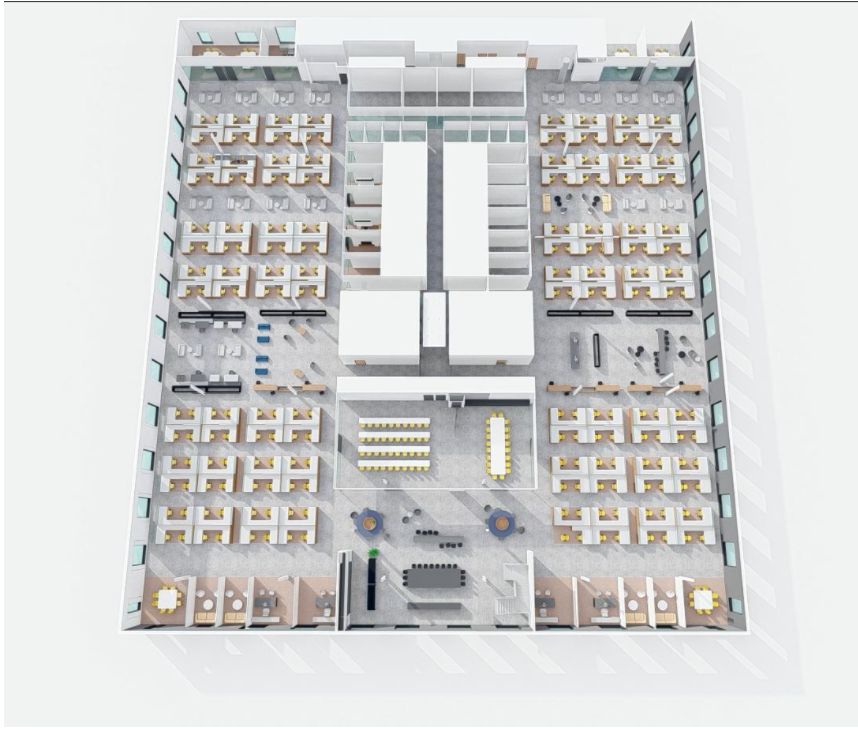 2) Movable Partitions and Walls
As we have seen over the past year, our circumstances can change in a matter of days. Consequently, our office spaces must be designed for maximum flexibility to accommodate our ever changing needs. Mobile walls and panels are one of the most efficient and cost-effective solutions to ensure versatility within the workplace. For instance, sliding acoustical panels allow for complete visual and acoustical privacy between rooms and, in a matter of seconds, can open up into a much larger, multi-purpose space. The simple addition of movable walls and partitions can provide a balance between the practical need for privacy and the natural human desire for an open collaborative area.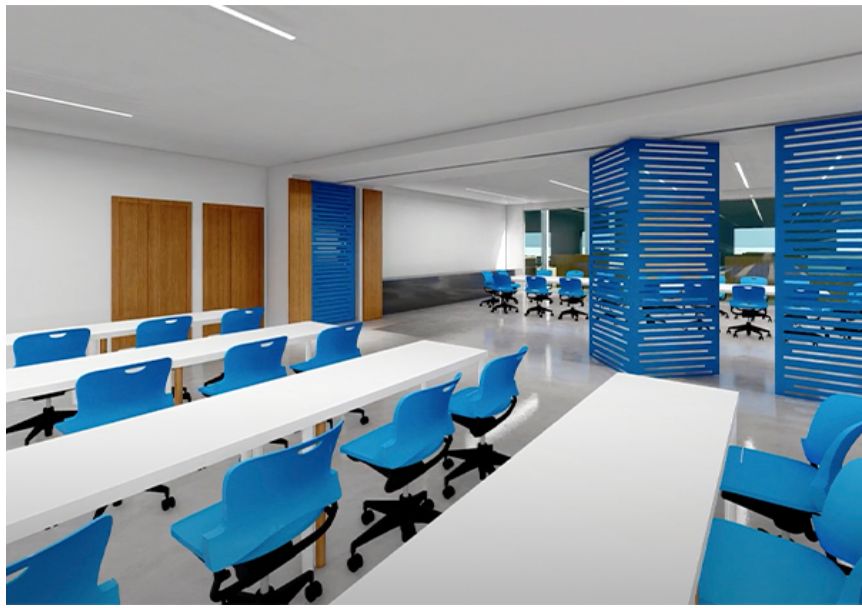 3) Flexible Seating
With remote working arrangements likely to increase in a post-pandemic world, the future workplace must support both in-person and remote work styles. Reconfigurable workstations and modular planning strategies can create an adaptable and flexible option for rearranging the office's layout based on necessity for their personnel. Another method is to provide employees with a variety of seating and working options. These may include hoteling and hotdesking, an unassigned seating model for free address employees, and activity-based environments, which offer employees the freedom to choose and rotate through different work areas based on their tasks.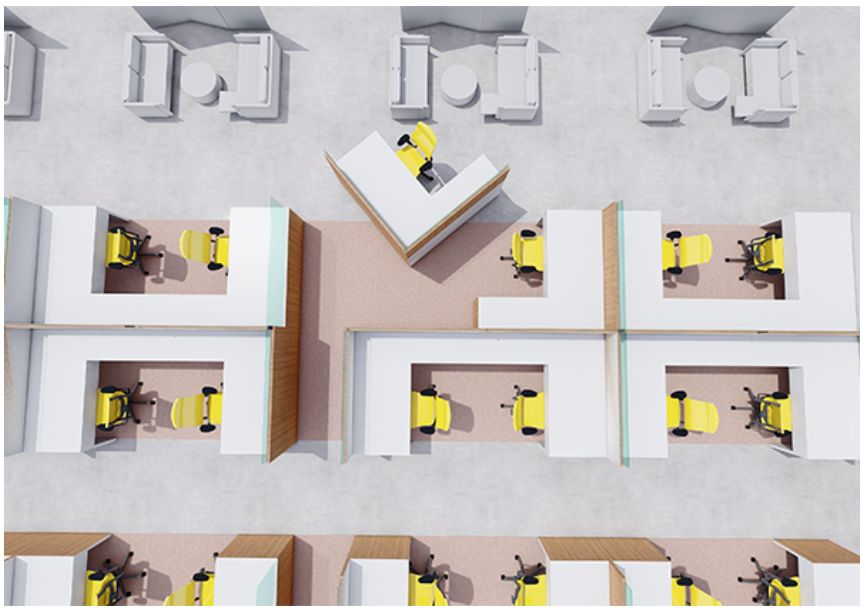 4) Workplace Neighborhoods
In response to open office plans, which according to a 2019 Harvard Business Review article caused face-to-face collaboration to drop by 70%, workplace neighborhoods provide employees with both tasked-based and people-based solutions within the open office. These neighborhoods allow various departments and project teams to have customized work zones modeled after their specific tasks and needs with personal workstations, conference rooms and telephone booths. In the future, neighborhoods may be sectioned by soft qualities such as personality and preferred work styles. By integrating more people-based solutions, and zones that support users based on soft criteria, the workplace can also provide a livability and sociability that enhances community and belonging, critical to Millennial and Gen Z workers.