"The new, open office presents an entirely new and delightful way of working. After moving in, we noticed an immediate impact on the team. This is an exciting time for Cambridge University Press." – Michael Peluse
MKDA completed a 40,000-SF workplace at One Liberty Plaza for Cambridge University Press. The workplace that the firm designed for the world's oldest media business, and second-largest university press in the world, was crafted to reflect the biggest change the publishing industry has faced since 1440 when the printing press was invented: the digital revolution.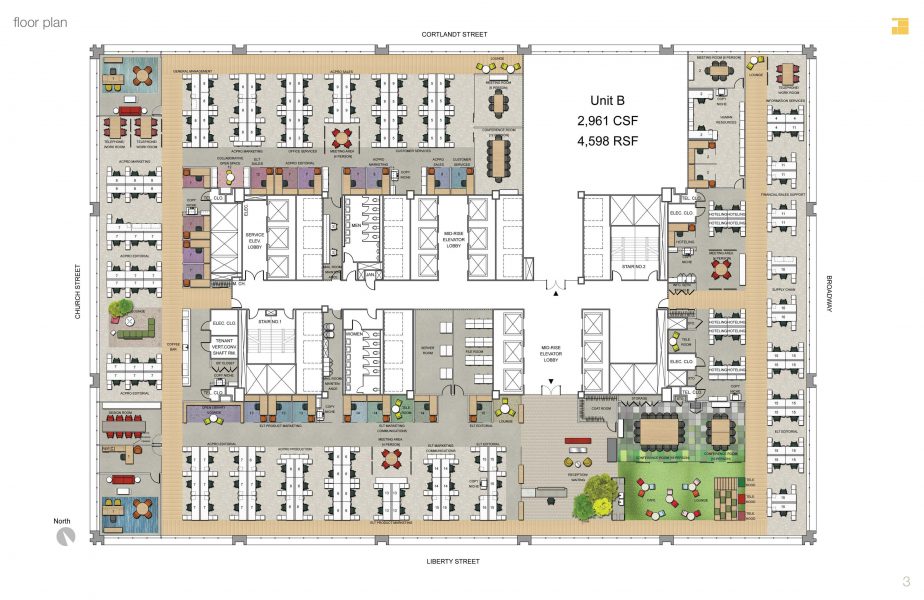 Considering its significance, the design concept devised by MKDA had to accomplish two objectives: one, communicate this meaningful and challenging transformation while honoring the Press's history, creating a connection between the past and current models; and two, foster local and global communication.
According to MKDA Creative Director Edin Rudic, the answer was to celebrate the Press's immense heritage and the historic architecture of the University of Cambridge, of which the Press is a part, and then to reimagine them for the digital age. The approach led to an open workplace that looks, feels and functions like a tech startup, but that contains echoes of the institution's history and tradition of knowledge.