"I would be remiss if I did not send a "special" thank you for the extraordinary job that MKDA did renovating our office space. The finished space is fantastic and functions well. Your team accomplished the look and feel of what we wanted… our fondest expectations were met." – Joel S. Hirschtritt, Partner
MKDA worked to incorporate modern, lively design elements into Tannenbaum Helpern Syracuse & Hirschtritt's (THSH) office while maintaining its original classic and clean look to pay homage to the firm's rich heritage. Although THSH requested to keep their existing perimeter office layout across both floors, they still wanted to update the design in order to attract and retain young employees. The project team immediately installed new glass office fronts resulting in more openness and an abundance of natural light.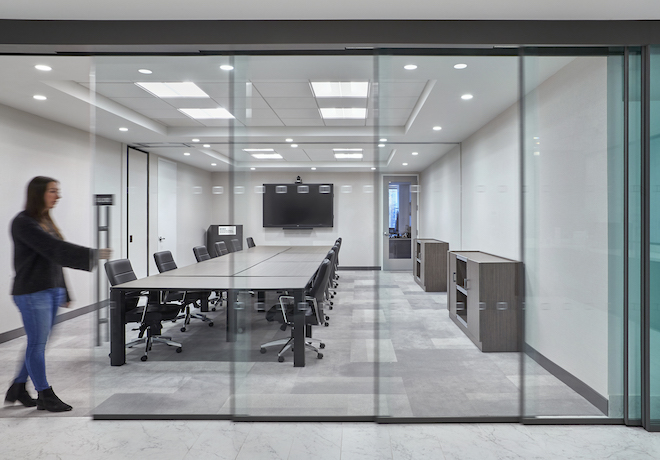 Additionally, in order to accommodate their growing headcount, new interior offices were added and certain rooms were converted into double private offices. Old-fashioned corner offices were also transformed into collaboration spaces and conference rooms to emphasize their commitment to improved functionality. The 12th floor conference room, for instance, features an innovative sliding glass door, which allows the space to double in size for larger corporate events.